27 April 2020 | app update
---
A couple of New and Updated Features from us to you to help make Plyable an even smooooooother tooling experience.
Sharing Quotes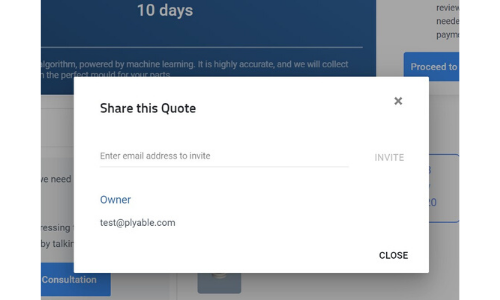 You can now share specific quotes with others both inside and outside your business. This makes for easier discussion both within your team and with our engineers. It allows multiple people to contribute to the discussion panel in your account meaning everyone gets the same project updates at the same time.
Everyone can view the production schedule, so anyone who's had the quote/order shared with them can log-in and view live lead times and production updates - a particularly useful tool for remote or cross-business teams.
Design for Manufacture (DfM) Feedback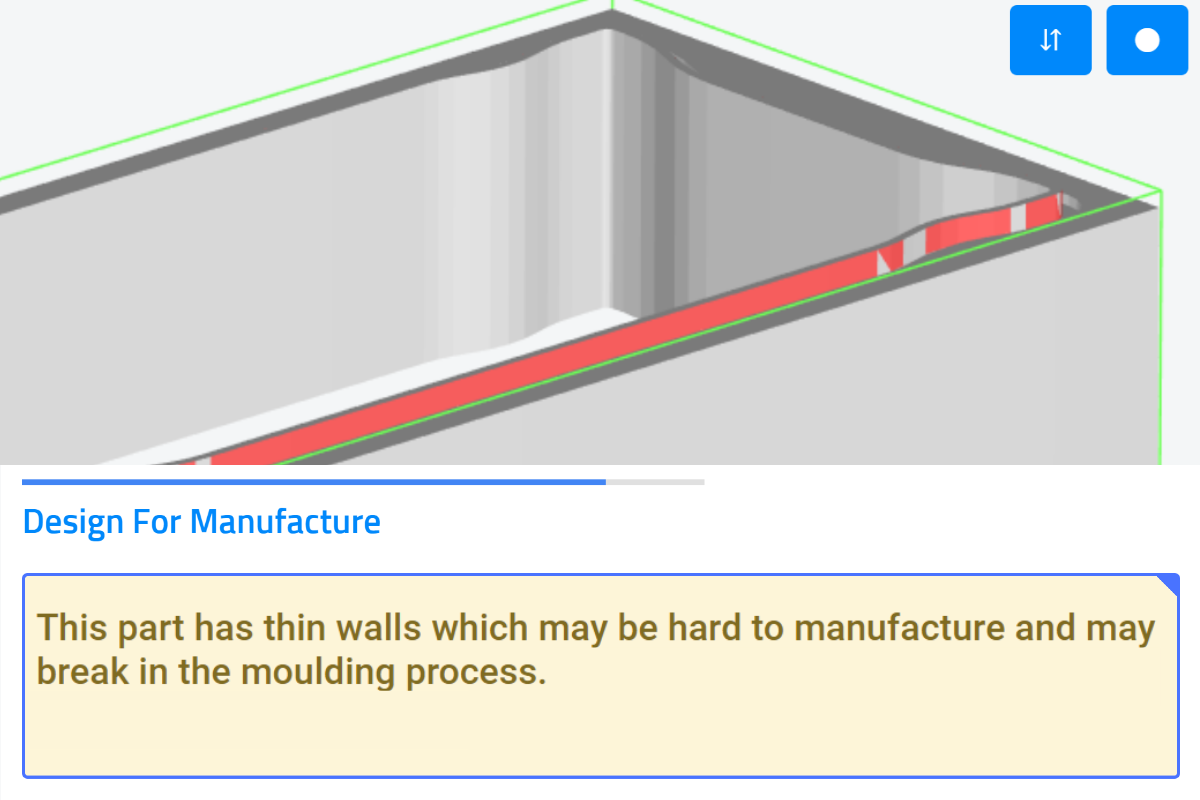 The Plyable Uploader can now detect issues which might affect the 'manufacturability' of your component. These are generally areas which could compromise structural integrity like thin walls or threaded holes.
Not only will you receive DfM feedback within seconds of your CAD upload, but the quote will adjust to an estimate and summon one of our engineers to review the issues, advise and produce a confirmed quote within 24 hours.
Currency and Shipping
A couple of smaller updates include Plyable displaying quotes in the correct currency for the country you log in from and more accurate shipping prices, taking into account the approximate distance between your location and those Plyable verified partners which we determine to be the most appropriate choice for your project.
All of these features are already live in your account. Upload your own CAD or try the example part to see for yourself.
If you'd like to keep up with light news and feature updates from us you can sign up to our emails here.
---